about
ROLLER BLINDS
At Curtain Suite, we set the standard for curtains, blinds and curtain hardware in Singapore. We help you to create a unique look that is both functional and stylish for your home. With such a broad range of options, our Curtain Suite team will guide you to make an informed decision so that you can select the best option.
Step 1. Measurements
Our team will advise the best possible length for your windows.



Step 2. Blinds Material
Choose either Black-out | Dim-out | Sunscreen | Textured materials for your home ambience.



Step 3. Configurations
Motorise your blinds so you don't have to pull them manually.
Types of
ROLLER BLINDS
Black-out | Dim-out | Sunscreen | Textured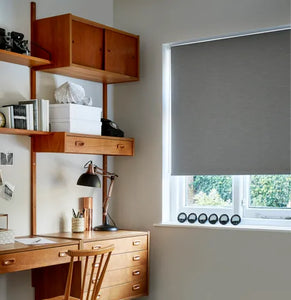 BLACKOUT ROLLER BLINDS
With the soft touch of a blind and the crispness of a window, our blackout or block-out roller blinds are great for complete privacy when you want to work or sleep in peace in a darkened room.

DIM-OUT ROLLER BLINDS
Create an elegant and sophisticated look in any indoor space with Dim-out fabric. This versatile product eliminates up to 79% of incoming light, creating a shaded atmosphere in even the brightest areas. Dim-out fabric is ideal for use on roller and vertical blinds alike.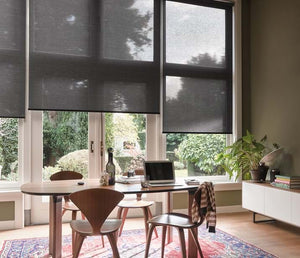 SUNSCREEN ROLLER BLINDS
Sunscreen Roller Blinds are a great way to filter light and reduce glare while enjoying your front or back windows. These blinds are made of a high quality wood, aluminum, and fabric that easily roll up out of the way when needed.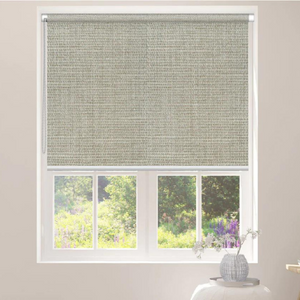 TEXTURED ROLLER BLINDS
Discover the indulgent feeling of our luxurious textured collection. Perfect for those who appreciate the finer things in life, this premium luxury series will not disappoint you.