about
KOREAN BLINDS
Korean Blinds combine alternate panels of opaque and translucent fabrics into two layers of fabrics, rolled up into one big piece of blind. As you pull the blinds up and down, these panels will glide over each other seamlessly. This innovative invention gives you flexible control of the light and privacy level in a room, effectively combining the features of day + night curtains and roller blinds. We'd like to call the Korean Blinds a 3-in-1 blinds too!
Step 1. Measurements
Our team will advise the best possible length for your windows.



Step 2. Fabric Type
Choose either Day / Night / Blackout Blinds for your home ambience.



Step 3. Configurations
Motorise your blinds so you don't have to pull them manually.
Types of
KOREAN BLINDS
Dim-Out Blinds | Blackout Blinds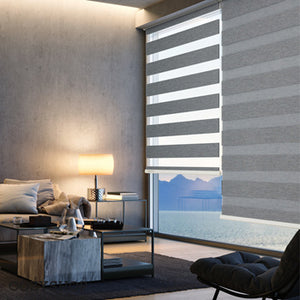 DIM-OUT KOREAN BLINDS
A great choice for those who like to have a bright and airy feel, the Dim-out (Semi-sheer) Korean Combi Blinds offer up to 60% light blockage. Just note that during night time, when the room light is turned on, outside people might see your silhouette.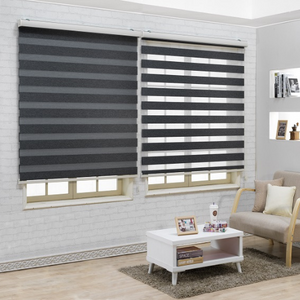 BLACK-OUT KOREAN BLINDS
Eradiate the light and give your room a more intimate feel. The Black-out Korean Blinds offer up to 90% light blockage, making it great for those who need more privacy and darkness.